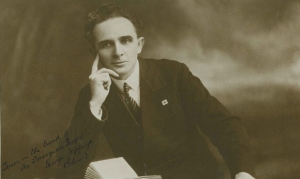 The Elim Pentecostal Church is a growing Movement of more than 550 Christian congregations in the UK and Ireland.
Elim was founded in 1915 by George Jeffreys, a young Christian from Maesteg in South Wales. Jeffreys and a group of friends, known as the Elim Evangelistic Band, preached, started churches and witnessed a move of God that was characterised by miraculous healings and an explosion in the number of people becoming Christians.
In a world that can feel like a desert, our 21st-century churches seek to be a place of spiritual resource within their communities.
The founders wanted the name of their new Movement to express their vision and values, and so chose 'Elim', the name of an oasis in the Bible that the people of Israel discovered as they wandered through the desert. It provided shade and refreshment to all who encountered it.
CHURCHES AND MINISTRIES
There are more than 550 Elim churches working in communities across the UK and Ireland, and as a Movement, we are linked to over 9000 Elim churches in other countries.
Tens of thousands of people attend our churches every week. While the congregations range in size, all are united by a similar aim — a desire to reach up to God in worship, out to the community in service and to share the difference that Jesus Christ has made in individual lives.
Our national ministries work alongside the local churches. They include the Evangelism, Missions, Prayer, Training, Women and Youth teams, and operate out of our headquarters, Elim International Centre, in West Malvern, Worcestershire. Regents Theological College and Elim Conference Centre are also located at Elim International Centre.
THE PRESENT DAY
Regents Theological College: equipping men and women, in spirit and mind, to impact their communities for God.
At Regents we seek to provide an educational context and a caring community in which men and women are prepared for effective service in the Church and in the world, through the power of the Holy Spirit.
Our Mission Statement
To prepare men and women for ministry within the Elim Pentecostal Church and elsewhere.
To provide an educational context in which students can achieve their academic potential in validated or non-validated programmes of theological study, up to bachelor, masters and doctoral level.
To work with students, both formally and informally, in their personal spiritual formation.
To assist students in focussing on, and preparing for, their chosen career.
To train and develop serving Elim Ministers and ministers from other Christian denominations through open learning study and traditional teaching methods.
To develop a faculty and staff team whose members are fulfilled in their role and who are encouraged to reach their highest potential in their particular field.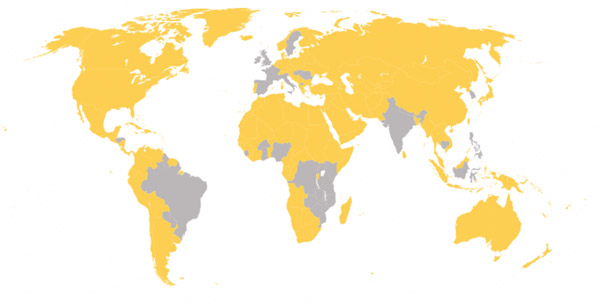 ELIM INTERNATIONAL MISSIONS
Elim International Missions
was birthed in the wake of this spirit of evangelism and church planting. Missionaries were sent out from 1922, working mainly in Africa in connection with other Pentecostal groups. Originally called The Elim Missionary Society this was founded In 1929. The Second World War curtailed missionary expansion, but in 1945 new developments happened and over the next few years missionaries went out to many countries in Africa, South America and Asia.
Now known as Elim International Missions, we are involved in nearly 50 countries around the world, sending missionaries to many different situations, but all with the same aim of reaching people with the good news of Jesus Christ.
HISTORY OF ELIM MISSIONS
For a more detailed history of Elim International Missions you can read Global Warming : An anecdotal history of the work of Elim Missions (1919 – 1989) by Pastor Peter Smith.
ELIM
The name Elim comes from the Bible (Exodus 15:27) and is a place where the children of Israel, whilst in the desert, refreshed themselves by the cool springs, and sheltered themselves beneath the palm trees of the oasis, bearing the name Elim. 'This oasis in the wilderness is a fitting symbol for a church which preaches a message of rest and refreshing, salvation and healing for body, soul and spirit in the wilderness of this world'.
Elim also publishes a monthly magazine called 'Direction' with a circulation of over 25,000. The Elim Church is part of the world wide Pentecostal movement which is the fastest growing Christian group in the world. It is reported that there are over 390 million Pentecostal and Charismatic Christians today!
We believe that God has established us here in Swanley, along with the other Christian Churches, to make a difference to our town.
PENTECOSTAL
We are a Pentecostal Church which means that what happened on the Day of Pentecost, which is recorded in the Bible in Acts chapter 2 is still relevant for today. The same miraculous gifts which Christians experienced then, almost two thousand years ago, can still operate and be enjoyed today.
The Elim Church in Swanley commenced in 1980. The ministry has developed and expanded over the years and outgrown it's accommodation several times necessitating the building of several extensions.
JOHN LANCASTER REFLACTS ON ELIM'S HISTORY